Meet Dana !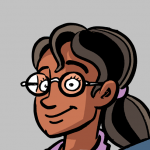 We at Bicsma are proud to announce the newest addition to our team is Dana, our Data Protection Officer.
Dana came to us just in time to implement our new regulations regarding the GDPR.
As a new member of Bicsma's management team, Dana has to convince the (sometimes unwilling and often unaware) Board of the importance of privacy and data protection, while still being a valuable member of the management team. As if that alone weren't enough of a challenge, she also has to make sure Bicsma complies with the GDPR, one of the strictest data protection laws in the world. She's determined to prove she's up to it!
If you have any questions regarding the safety of your information, please see Dana.
---
Vitality is here !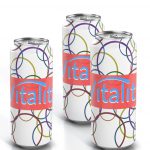 The increased demand for Bicsma products helps Bicsma to make for constant product innovation.
The company is proud to announce that they are finally launching a new product they have been working on in secret. The new low-carb and fruit-flavoured drink is called Vitality and will be on the supermarket shelves by the end of the year.
Make sure to stock up on suspenders and belt buckles!