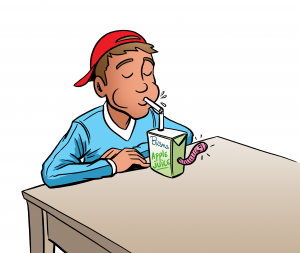 In order to become a big player in the soft drink industry, Bicsma offers a large variety of different products. Bicsma customers can choose from a wide range of fizzy drinks, flat sodas, juices, energy drinks and drinks specifically made for children.
The most popular Bicsma products are "Look" in the fizzy drink category, "Peachy" in the fruit juice and energy drink section, and"Wiezie" among childrens' drinks.
The increased demand for Bicsma products helps Bicsma to make for constant product innovation. The company is proud to announce that they are finally launching a new product they have been working on in secret. The new low-carb and fruit-flavoured drink is called Vitality and will be on the supermarket shelves by the end of the year.
Make sure to stock up on suspenders and belt buckles!