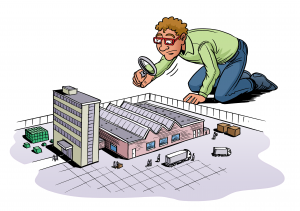 Bicsma is a Dutch manufacturer of fizzy drinks and juices that are sold all over Europe. Bicsma was started as a family business in 1995 and went public in 2002. Bicsma prides itself on being a modern employer who invests in the well-being of its employees, and substantiates this image with appropriate certificates.
History of Bicsma
Bicsma was born as a familiy business on May 16, 1995. Ma Bicsma, the founder of the company, offered home-made fruit juices to local supermarkets around Breukelen. The juices were well recieved and the Bicsma family soon had to build a small factory in Breukelen. The factory was simply named "Bicsma".
In 2002, Bicsma experienced a substantial growth due to the succes of its brands. The family decided to go public to raise additional funds for further growth.
That same year, Ma Bicsma decided to take a step back and leave the business to her sons Marcel, Vincent and Hans. The Bicsma sons created a Supervisory Board to control the quality of the decision-making process.
Locations
Bicsma is situated in Breukelen and Woerden in the Netherlands. Breukelen houses the main office and production facility, the two combined in one building. In Woerden, Bicsma has two buildings: one designated for production and another for distribution.